It all started with friendship and a love of wine. Jan Bejšovec, Stanislav Diviš, Jan Hřebejk, Aleš Najbrt, David Ondříček and Tono Stano were chipping in to get their dream wines – what other way is there to indulge in a drop from the sacred bottle of Château Haut-Brion 1970, than a bunch of friends clubbing together?
The pursuit gave rise to an entire wine shop located on Pštrossova Street – the place where grand wines are consumed in small glasses. Joining the Bokovka Club at a slightly later date was Tomáš Karpíšek of Ambiente.
The original Bokovka closed down in 2014 and moved a year later to a new address, a half-forgotten courtyard with a courtyard gallery at No. 37, Dlouhá Street.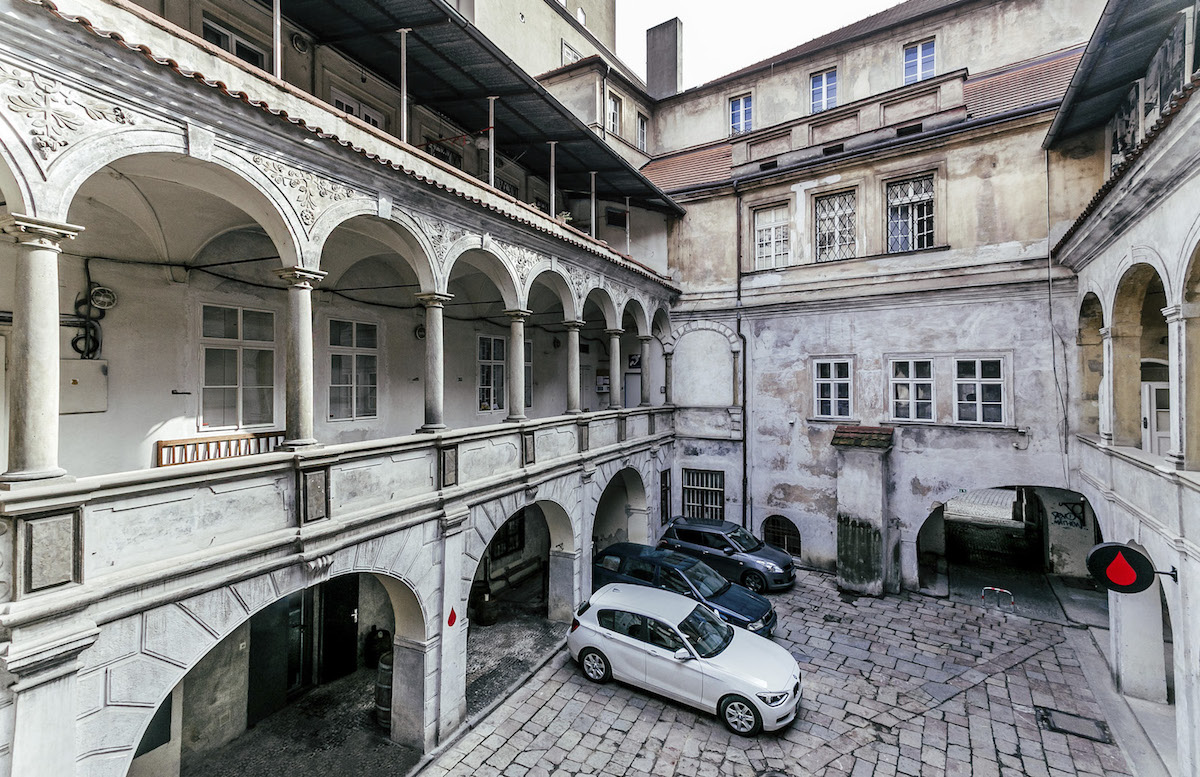 JB
Jan Bejšovec
contemporary art collector
I like wines that make me want to take another sip after the first try. Dry or sweet, but always pure in flavour and taste. Wines with a taste true to the flavour, which do not have pineapple tones in them when they are from Moravia. Wines which are mellow, but not too mature. Champagne is my favourite.
SD
Stanislav Diviš
painter
The wines which I recommend and which I have previously tasted need no special effects or hard-selling. They are honest, purely made, from the simplest ones meant for friendly drinking to the full-bodied ones, with character, to delight all your senses. The selection is based on knowledge of viniculture, vintners, their wines and the landscape where they grow the grapes. These are the wines to drink to share joy and a gregarious spirit.
JH
Jan Hřebejk
film director
Wine has a memory in it, as well as sun and euphoria. And I would like to have those same qualities, too! Because wine makes one feel as one should feel without wine.
TK
Tomáš Karpíšek
restaurateur
I love wines which are not glaringly sophisticated. Wines with a clear character, straightforward and not trying to make a big impression. I like knowing immediately what am I dealing with, with the distinct character developing without help, at the right moment. I also like wines that lift me up from the chair. Like when I sample a biodynamic wine and it tastes like something indescribable and inspires thinking, making drinking and sharing it a joy.
AN
Aleš Najbrt
graphic designer
I prefer stern, sensuous and mineral wines. I like young wines, both white and red, which don't reach their prime before the fifth or tenth year. I love Mikulov, I love Tuscany. I drink wine, but I also travel to Italy to join the grape picking and I help in the creation of the individual vintage series. This is my way of getting as close to the wine as possible.
DO
David Ondříček
film director
I like special wines. In food, too, I look for all the unusual, like oysters, venison, lamb, lights in cream sauce, jellyfish, tripe or sea urchin. It's the same for me with wines. I prefer European wines, most of all French red and Italian white. Among red wines, those with mineral tones are my winners, with a sensuous bouquet. As for white wines, I like most of all the Alto Adige region and the French Sancerre. The best wine I ever had was Château Haut-Brion 1970. Maybe also because it was so expensive.
TS
Tono Stano
art photographer
I refrain from talking about the wines I admire. I listen to them and let them inspire me. Often, this leads me to unusual thoughts, ideas and discussions which are not lacking in gaiety and fun. It is my belief that wine only starts tasting really nice when combined with food and a settled human soul.